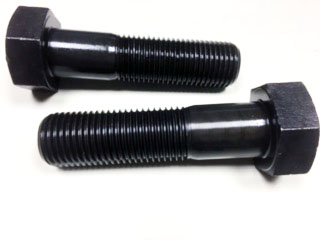 Thomas Smith Fasteners Scotland recently helped out a customer who had an urgent requirement for these large diameter M39 x 150 Gr 8.8 Din 931 HT Bolts.
The bolts were manufactured and delivered to our customer within 3 days.
Whether standard or special, large or small, we can supply the right fasteners quickly at a competitive price.
Contact us with any requirements and we'll be happy to help. Telephone our Glasgow branch on 01698 826464 or Wigan on 01942 520260.