Much work has taken place on the engine at Headshop UK (https://www.head-shop-uk.co.uk/car-engine-reconditioning-services) following the last report in July 2017. The main assembly has continued smoothly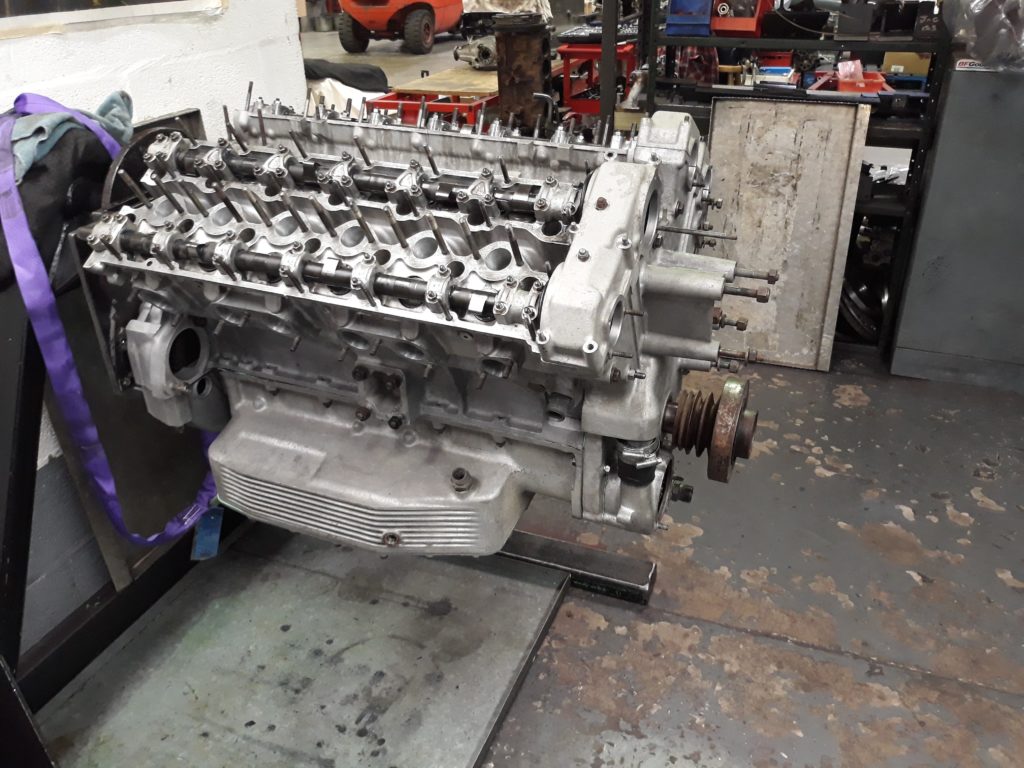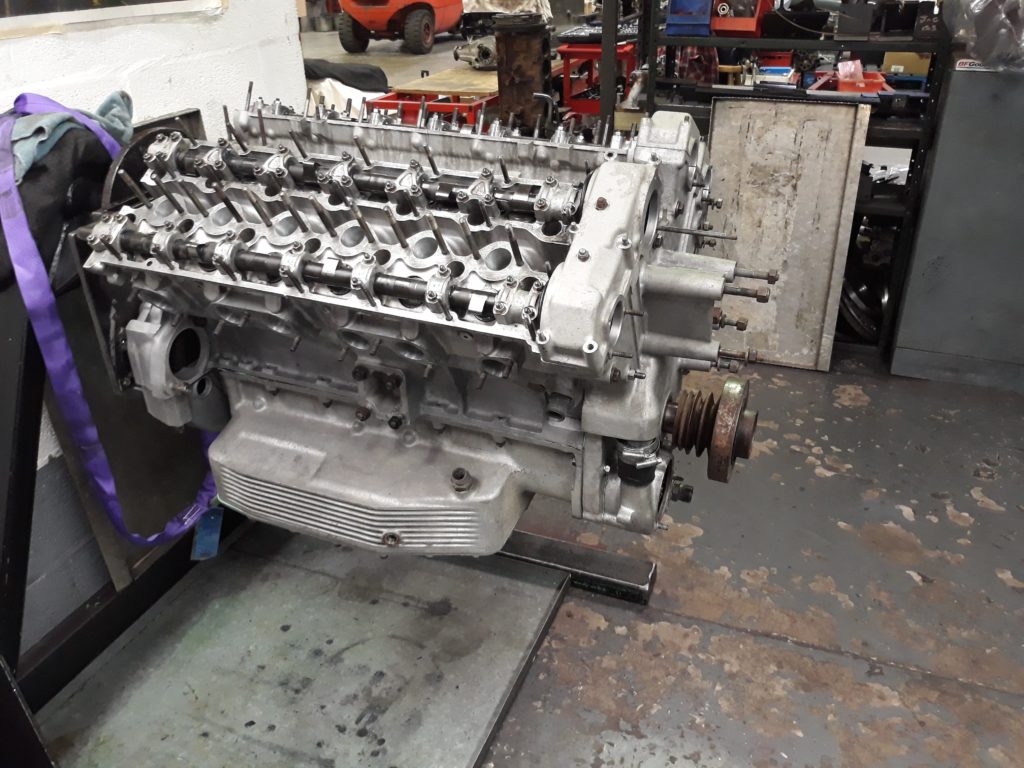 As always any fasteners required were provided by https://www.thomassmithfasteners.com/
with the specials and non-standards made within the group at our onsite workshop who re-engineered the studs and bolts to the specification required. The flywheel bolts produced by our factory are visible in the picture below.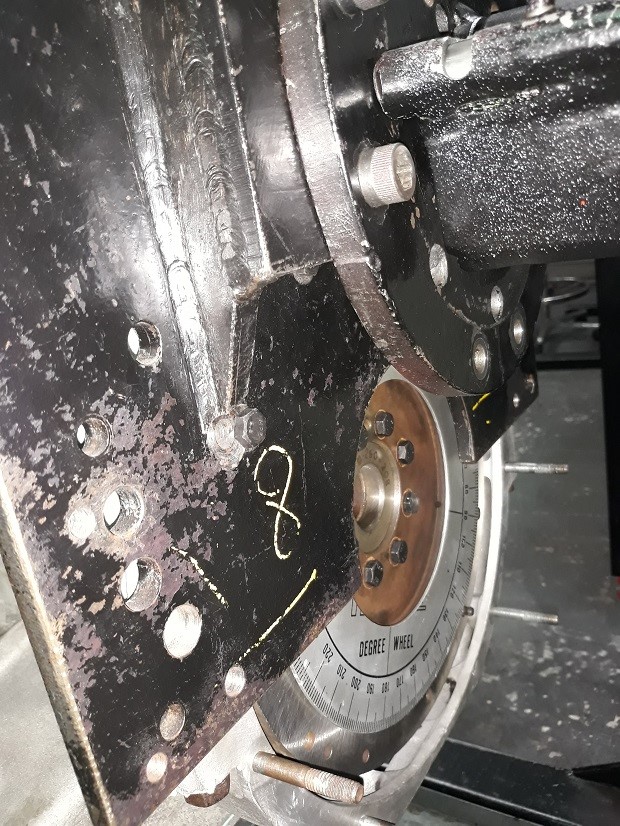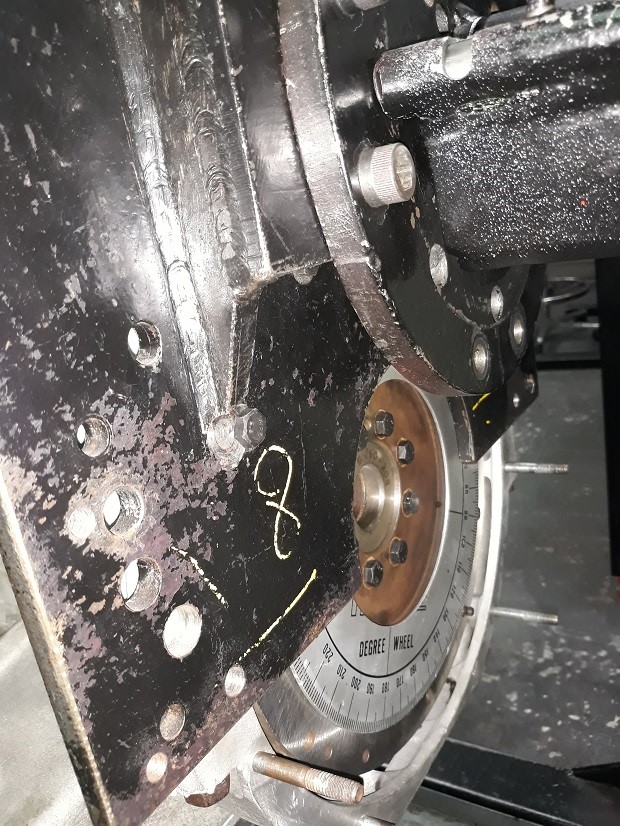 The fly wheel bolts seen above were all manufactured in our factory.
The image below shows John, the boss, at Headshop UK working on the oil/water pump which is in a combined casting on this F 101 AC 001 Ferrari engine.
It was the failure of this pump which prompted the re-build when the oil and water was found to be mixed in the sump. Restoration experts claimed that it could be a cracked block or at the best a failed head gasket. John has proved his worth by finding the problem and arranging a cost-effective solution to fix this pump. The repair required a good clean, along with new bearings as the originals had disintegrated, and a replacement gasket and seal set.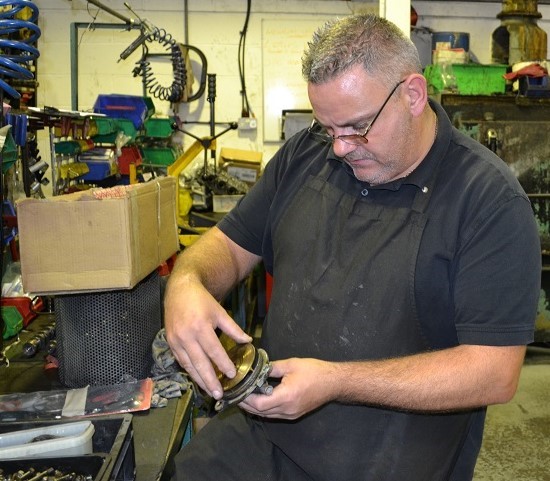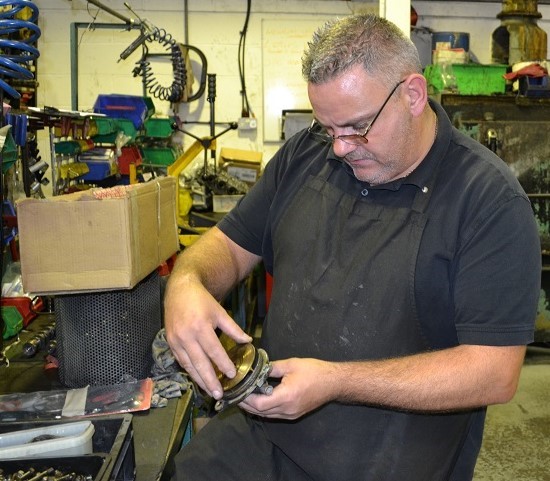 More news about the engine rebuild to follow shortly.