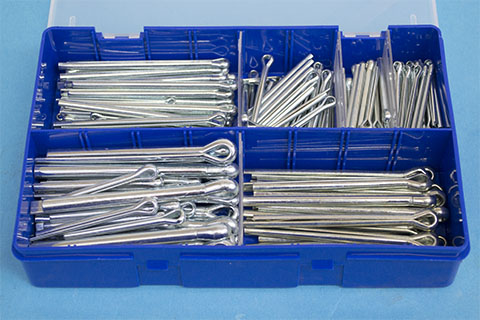 We have expanded our popular range of mixed fastener kits, to include Split Pins.
Our ever-increasing kit range includes BSW, BSF, UNC, UNF and Metric Bolt kits, as well as Screws, Nuts and Washers.
If you have any suggestions for what you'd like to see in our mixed fastener packs, simply contact us and we'll be happy to meet your requirements.