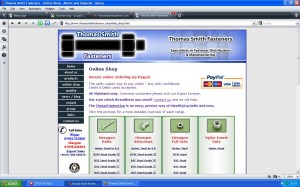 We are pleased to announce that our new Online Shop is now live – hopefully making navigation between ranges even quicker & easier for our customers.
Click here to go to the new Shop page. As you can see, all the items within ranges can be reached directly from this page – you can be shopping for fasteners in seconds!
You can also access the shop from the links on our homepage, as before.
We hope you find the new shop useful – please feel free to leave a comment containing any feedback you may have on your overall experience.