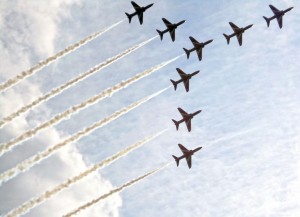 The Red Arrows flew again at the Chatsworth County Fair in memory of their team mate,  Flight Lieutenant Jon Egging, who died following a crash 13 days earlier.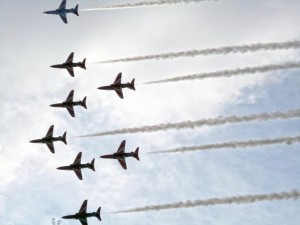 The air display consisted of eight rather than nine planes out of respect for Flt Lt Egging, known as 'Eggman' or Red Four.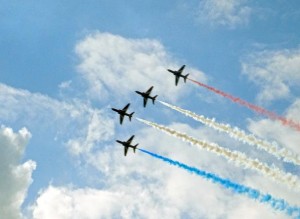 The aerobatic display at Chatworth was the first public display since the tragic accident, and was a fitting tribute.