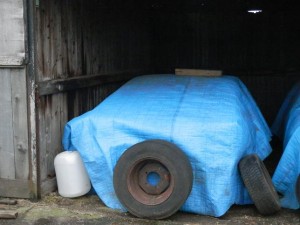 This pictures show our classic car under wraps in a barn where it has been stored from 1998 to 2009 .
The picture below indicates the classic origins of this car which was built in Italy in 1972 and is one of only 50 RHD's that the factory built.
The car is garaged in a shed next to a winning thoroughbred race horse – which will be the better performer? How many horsepower in the Italian connection?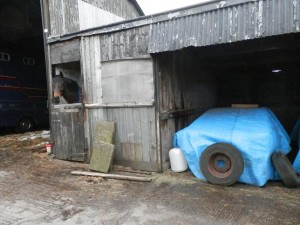 Follow the story on this site to learn more about our Maranello thoroughbred and the story of this genuine barn find.
Here are links to the articles in this series:
Part 6 -Bodywork, oil & water issues
Part 5 – Replacement door sills and exhaust
Part 4 – Alternator, driving on the roads
Part 3 – Engine, front wing, braking system, MOT
Part 2 – Car history
Part 1 – Introduction