This is just a quick notice to let our valued customers know that our online shop now includes free shipping on all UK orders over £100.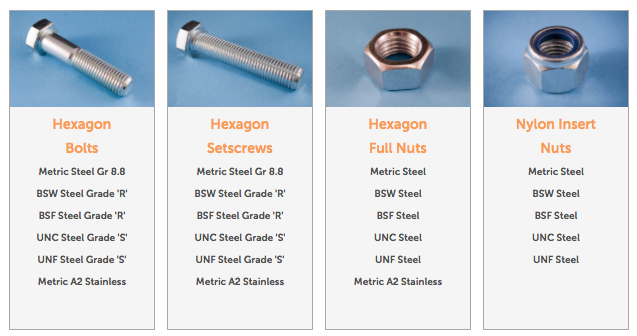 Bolts, nuts, washers, screws, rivets  and fixings can all be ordered online, and threadforms include Metric, BSF, BSF, UNC, UNF and BA. Also available is our popular range of assorted fastener kits.

Please note that the online shop is just a small part of our range. We carry many more items than we are able to list online, and can also manufacture specials to customer specification.
Please contact us and we'll be happy to help.