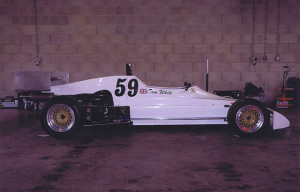 We were very happy to supply the fasteners for this fantastic 1977 Crossle 33F Formula Ford 2 Litre racing car.
The car is to be driven by Tom White, aged 16, and is eligible for the Historic FF2000 Championship.
We stock and can manufacture many different fasteners for use in motor sports. We supplied many different fasteners for this car, from socket screws to hexagon bolts, nuts and washers.  We offer a wide range of fasteners with metric and imperial threadforms (BSF, BSW, UNC, UNF).  Imperial nuts and bolts are extensively used in classic and vintage vehicles, and we hold the UK's largest stocks.
All of us at Thomas Smith Fasteners would like to wish Tom the best of luck in his racing endeavours!