2012 started in an optimistic way. The rotten off side door sill was cut out and replaced with heavy gauge material.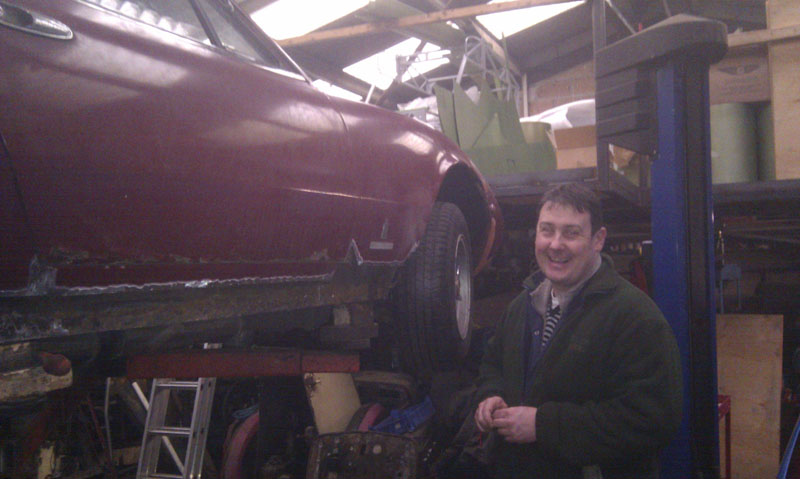 The exhaust system had been modified in the 80's when it developed holes in the silencers. To shorten the pipework and the cost, the steel outlet pipes were re-sited to exit beneath the doors.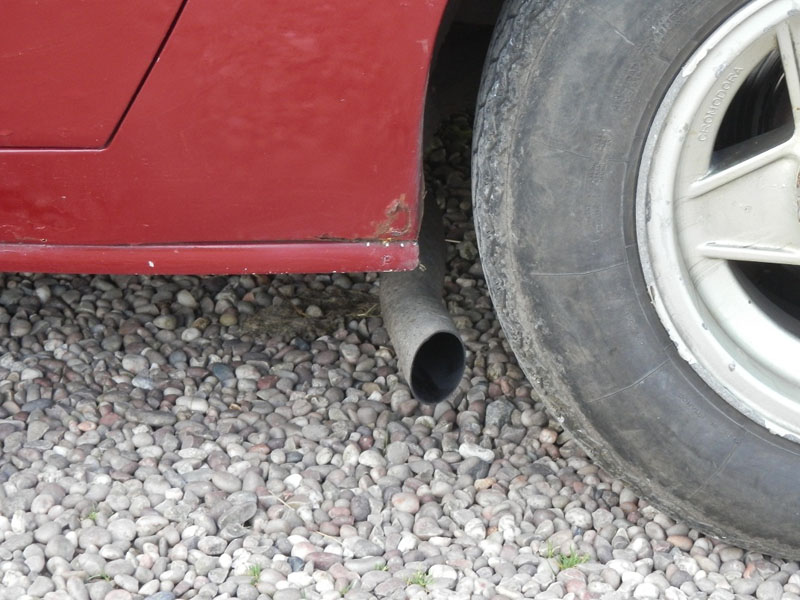 They worked well but left a gaping hole to the rear which looked odd as the bodywork was designed to accept the double banks of twin pipes from the V12.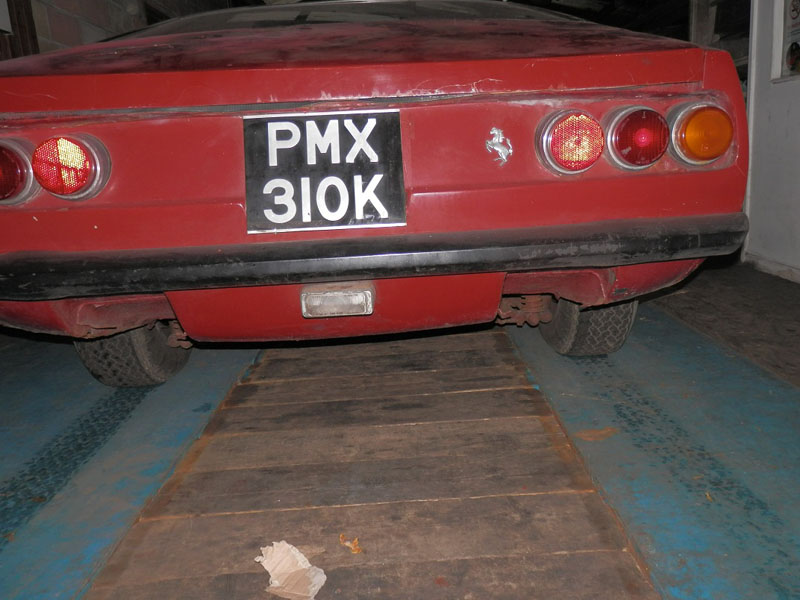 Contact was made with another owner of a RHD 365 GTC/4 at the tremendous Silverstone Classic event where he was showing his excellent condition blue car on the Ferrari owners stand. He told me that he had a stainless steel exhaust which was surplus to requirements which fitted easily onto my car. Although the previous design was quirky and unique it was not as Ferrari intended!!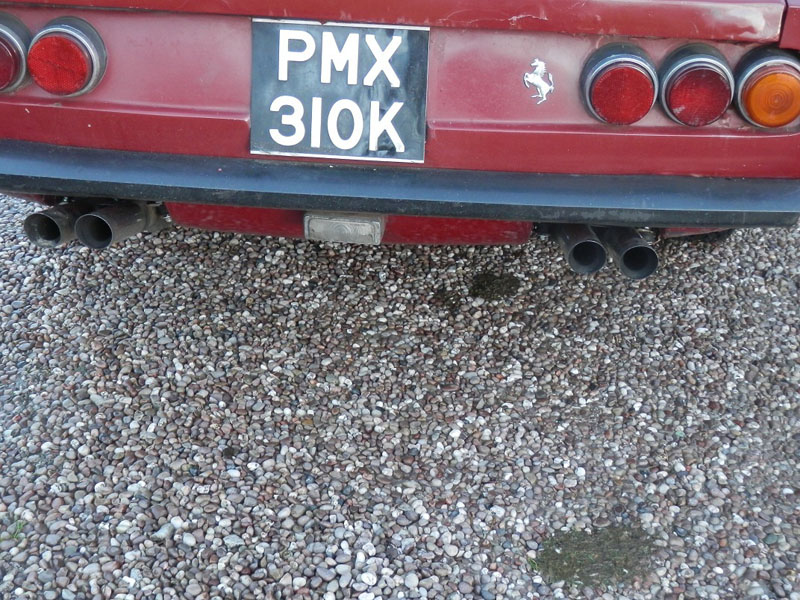 The new system is great!
Here are links to the articles in this series:
Part 6 – Bodywork, oil & water issues
Part 5 – Replacement door sills and exhaust
Part 4 – Alternator, driving on the roads
Part 3 – Engine, front wing, braking system, MOT
Part 2 – Car history
Part 1 – Introduction