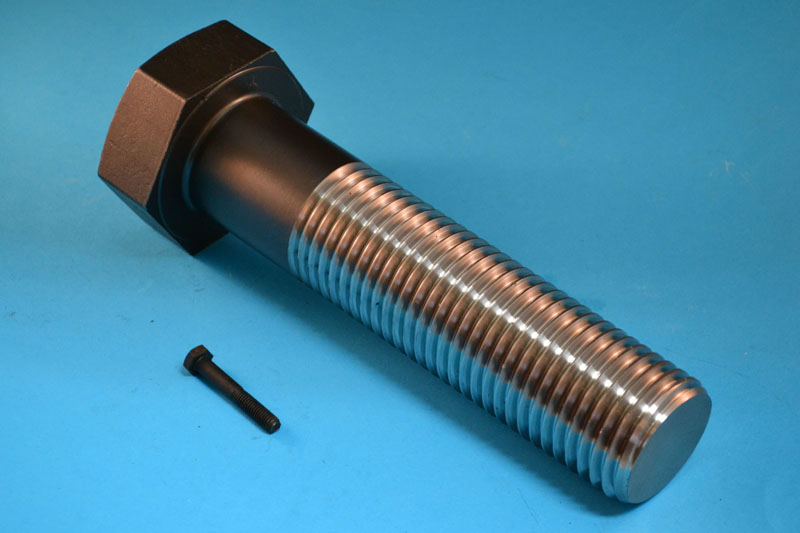 Here's another great example of our how our onsite special fastener manufacturing capabilities complement our extensive stocked range of standard industrial fasteners and fixings.
These M48 x 200 Grade 12.9 Hexagon Bolts were manufactured in our machine shop using a CNC.
The order, for a customer in Sweden, was won due to our quick delivery time, and was despatched to the customer within a few days.
The customer was very impressed with the quality of the bolts and in particular the threads.
We stock standard bolts, nuts and fasteners in Metric, BSW (Whitworth), BSF, BA, UNC and UNF threadforms, and can manufacture non-standard sizes in most materials, grades and surface finishes. We also offer in-house quality testing facilities and are fully accredited to ISO 9001:2008.
For more information, contact us. Alternatively if you'd prefer to speak to someone, call our technical sales staff on 01942 520260 (Wigan) or 01698 826464 (Glasgow).