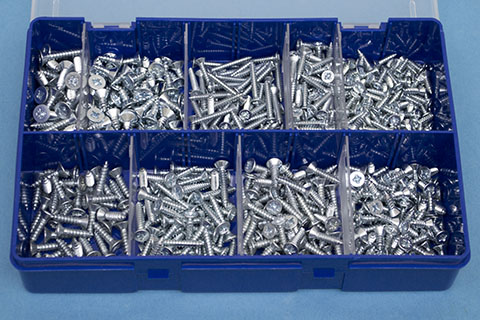 Due to popular demand, we have expanded our range of mixed fastener kits, which are a great value way of keeping a useful assortment of fasteners to hand.
The latest additions to our ever-increasing range are Machine Screws, Self Tapping Screws, Woodscrews, Circlips and Red Fibre Washers.
Further kits will be added in the coming weeks.
If you have a requirement or suggestion for what you'd like to see in our assorted fastener packs, simply contact us and we'll be happy to help!