Ferrari Gearbox
The 5 speed gearbox on the 365 GTC/4 was built by Ferrari and was not a bought in unit. Each box has its own unique number: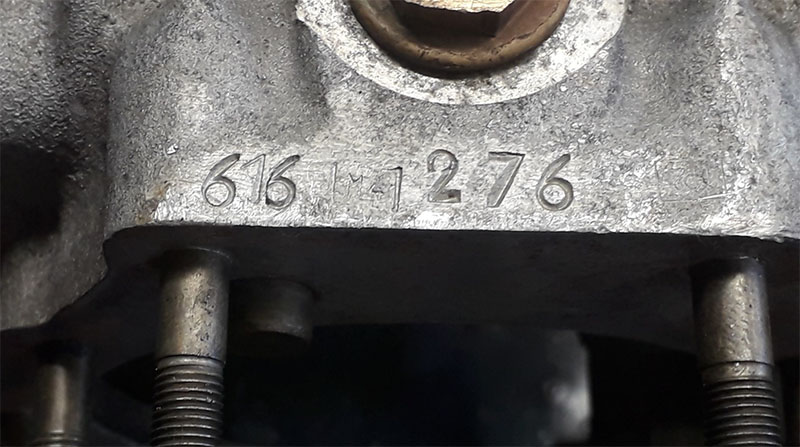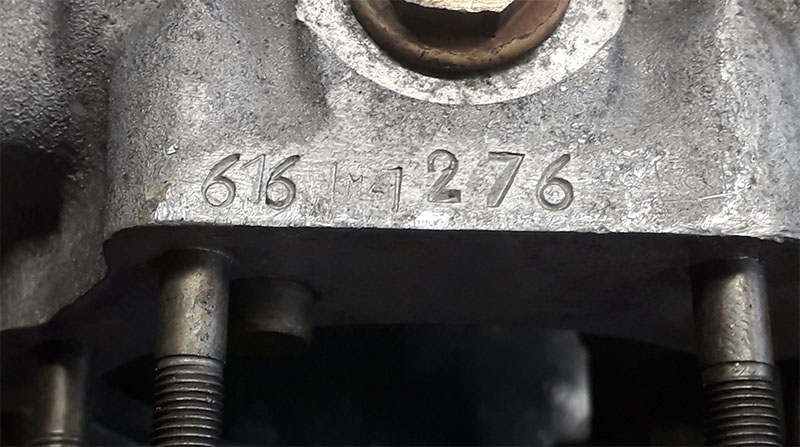 Having rebuilt the engine, it seemed sensible to have the gearbox stripped and inspected, especially as 2ndgear was sometimes difficult to engage. Not knowing who to approach, I spoke with various contacts in the classic car field but without a great deal of success.
One day I was driving to work on the M6 and decided to call at my engine rebuilder, Headshop UK in Warrington, and ask John if he could recommend a gearbox specialist. John told me that I needed to contact Young Paul at Selector Gearbox Center in Liverpool, John further added that Young Paul has been involved in the industry all his life and was trained by his father Old Paul who still owns and works in the business. A meeting was arranged at Selector's facility in Speke, Liverpool. The gearbox workshop area is small but is a hive of specialist activity. A Miura gearbox was being completed and I was pleased to have found a local workshop that ticked my boxes.
The gearbox was duly delivered to Speke with the only condition that any fasteners required needed to be supplied by www.thomassmithfasteners.com
Unlike most classic rebuild activities, Selector was able to start within a month which was a bonus.
The next visit was to view the stripped-down box and Young Paul produced a list of parts that are needed, see below, but this was not detailed enough.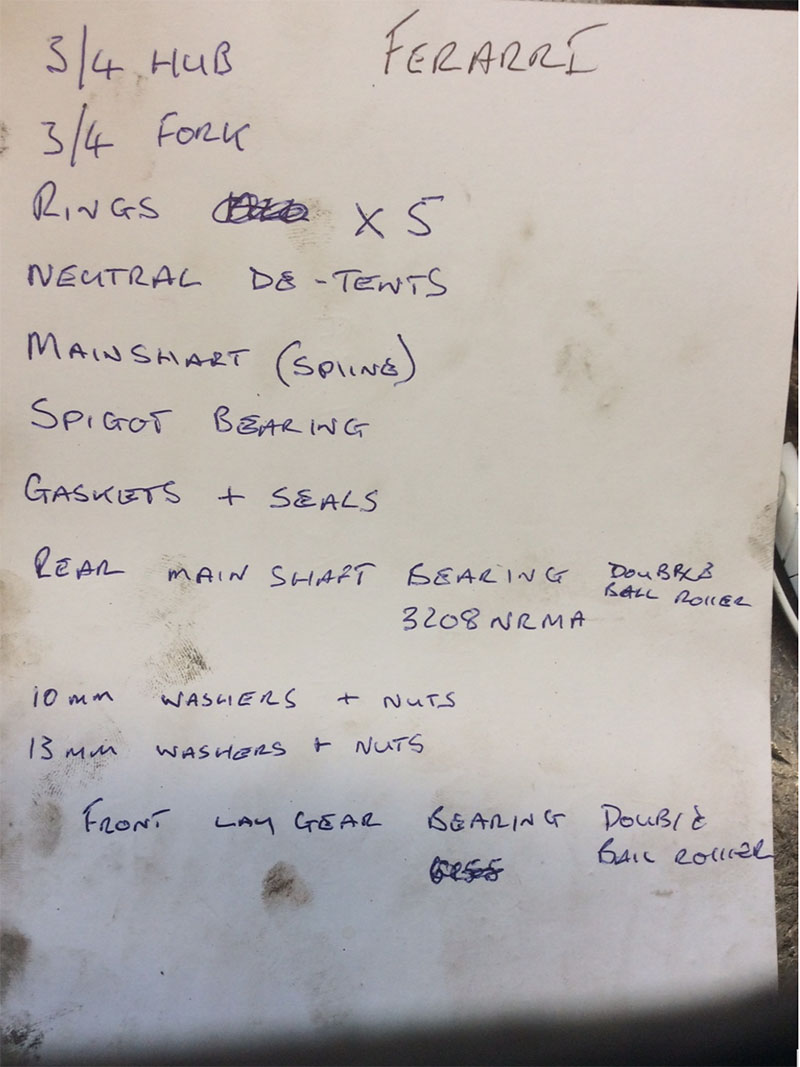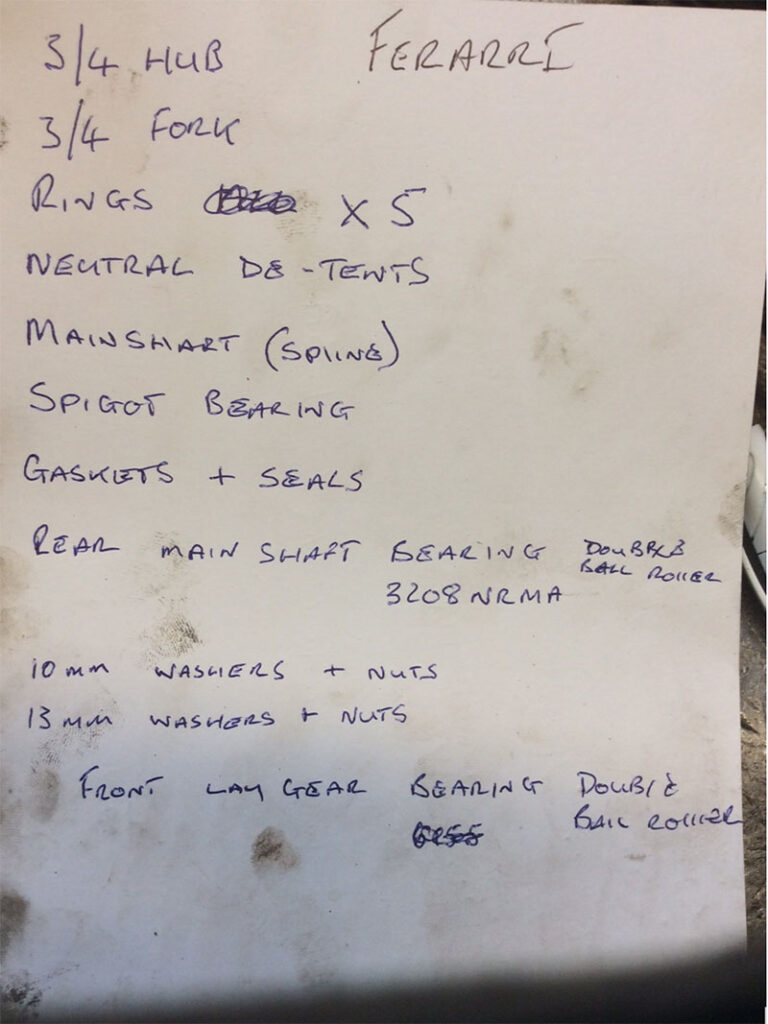 It was explained that more detail was needed to purchase the parts and that the 365 GTC 4 parts manual was required as it details all the unique part numbers that were used in the build process in 1971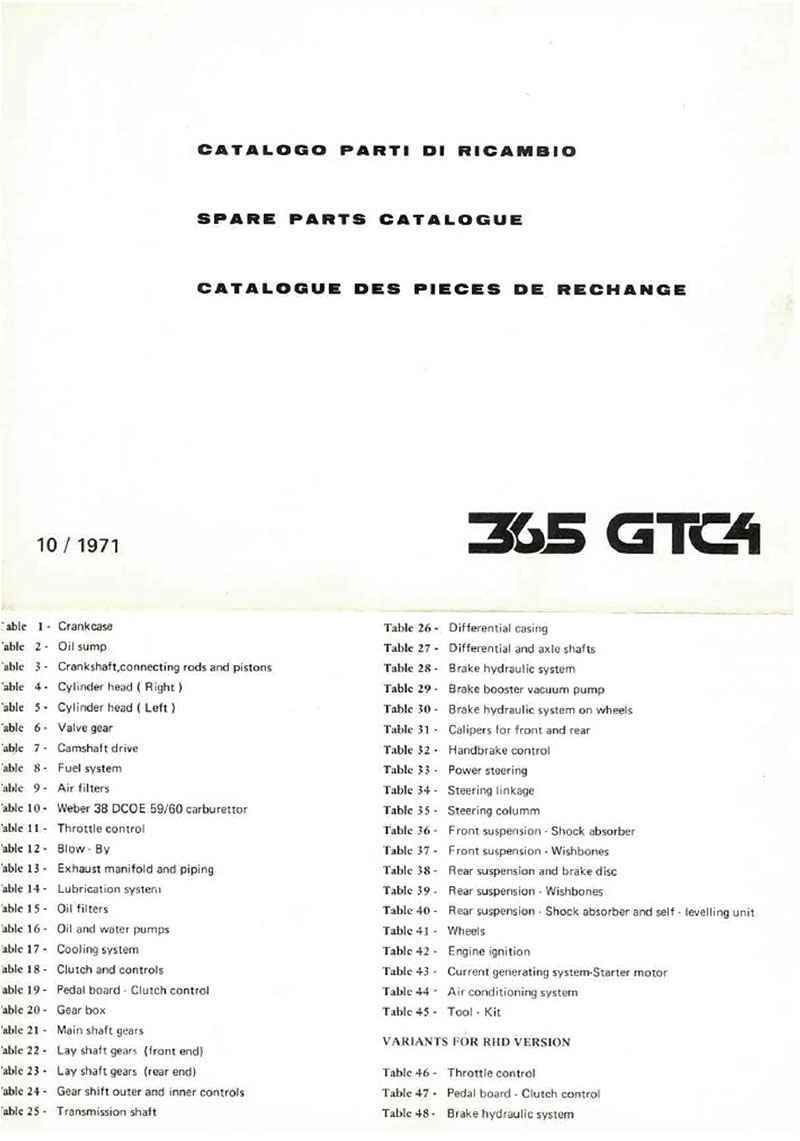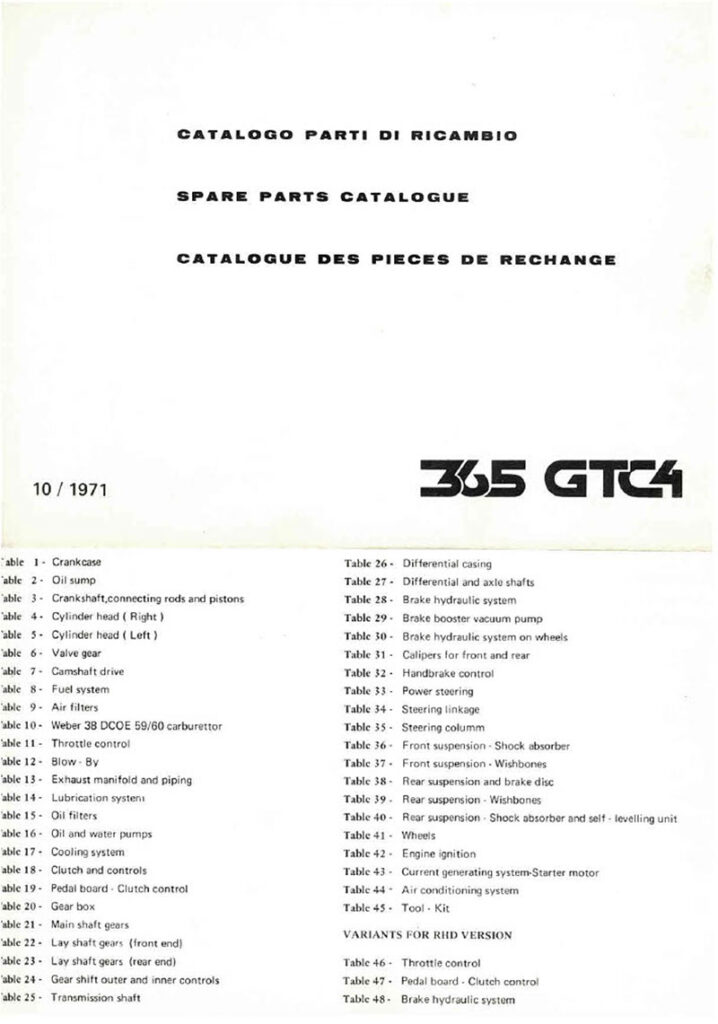 TAV 23 details the parts used on the second gear shaft.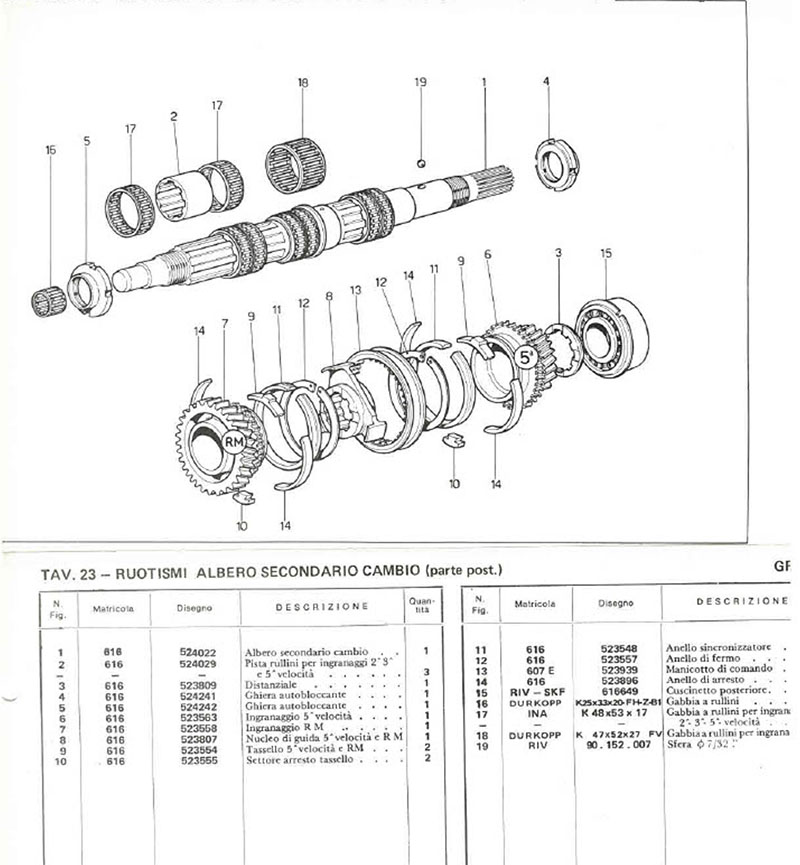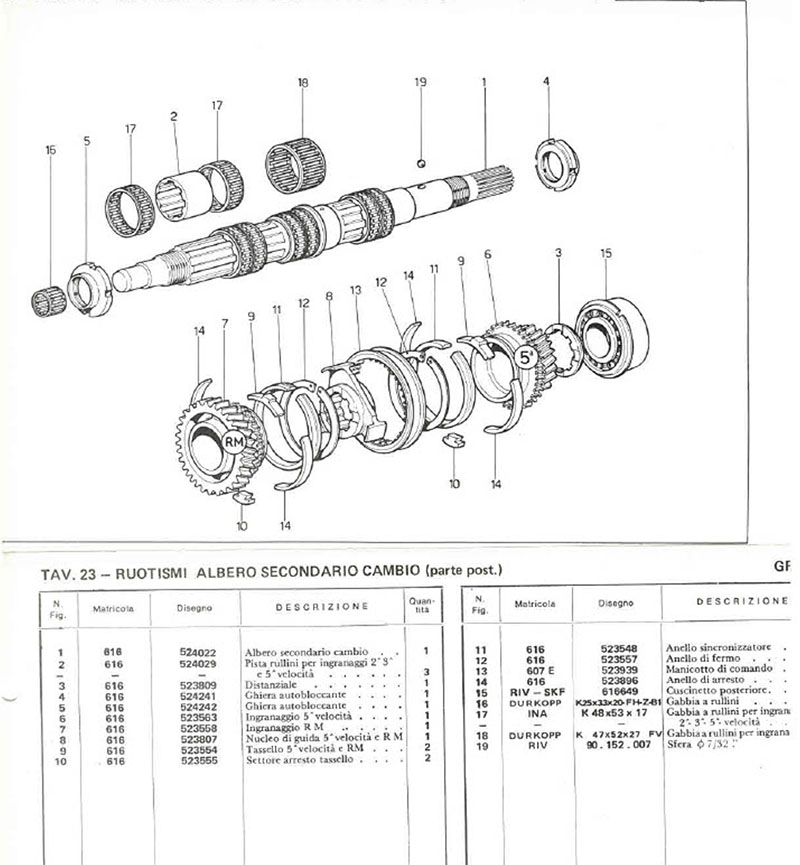 Some gears showed excessive wear and had to be replaced .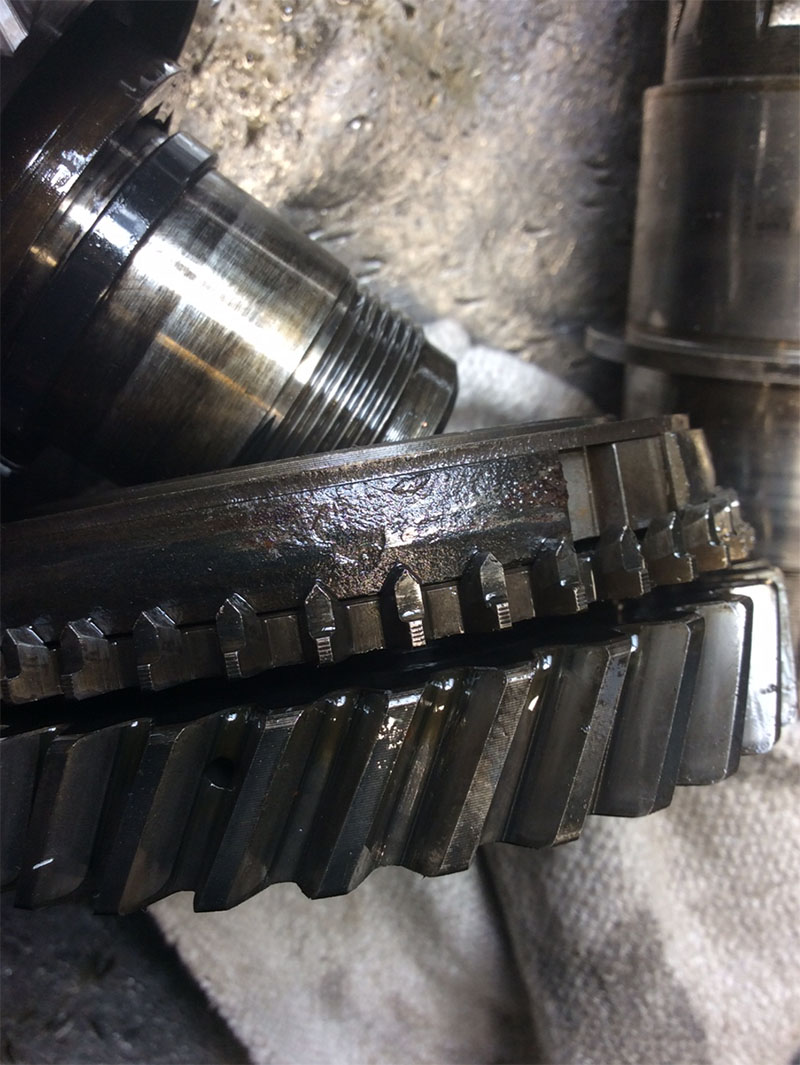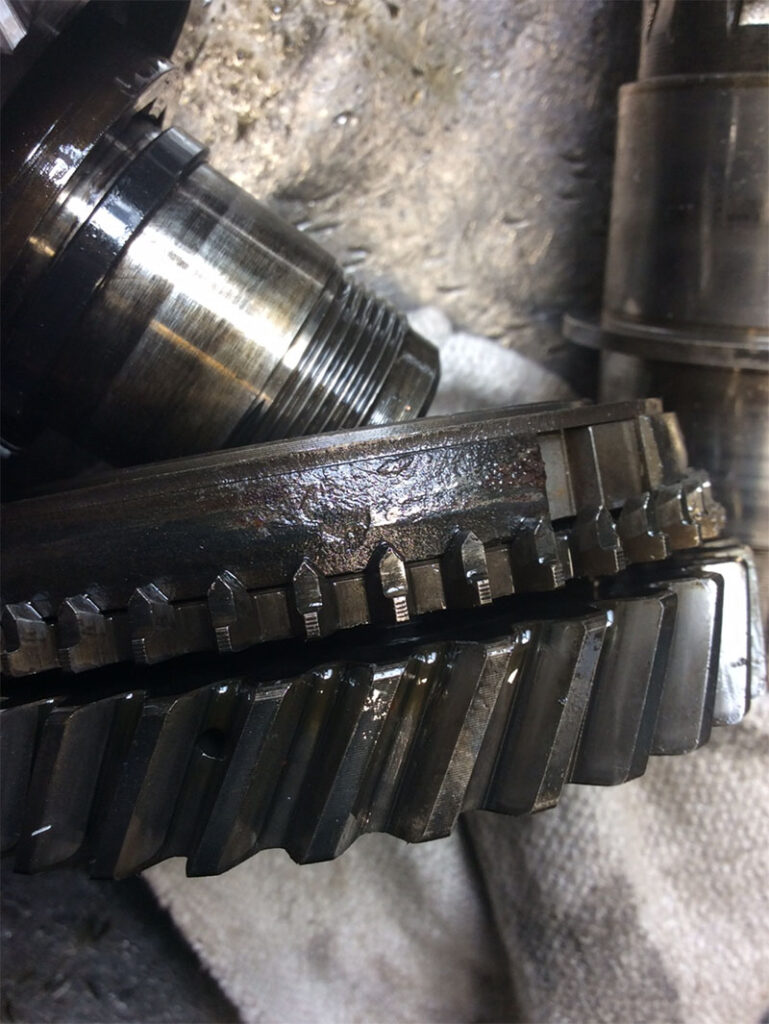 The identification process was not difficult but many of the original Ferrari part numbers have been superseded and it was challenging to detect the new numbers.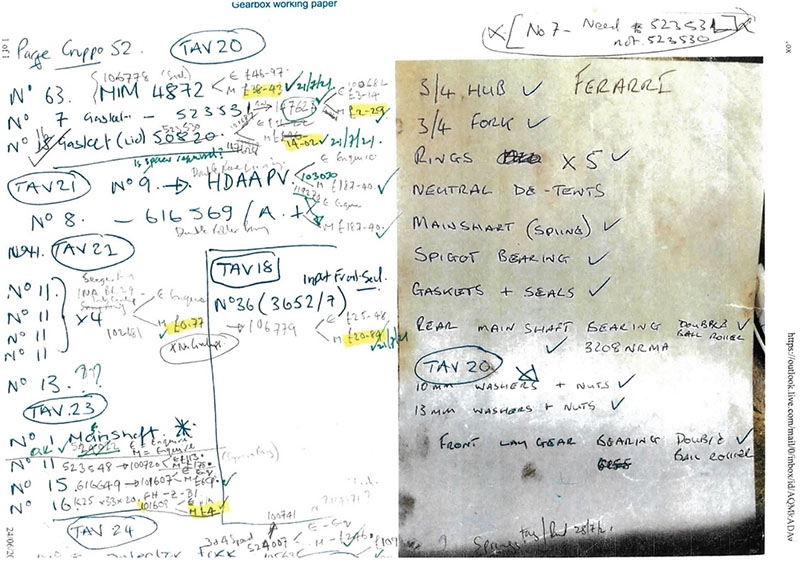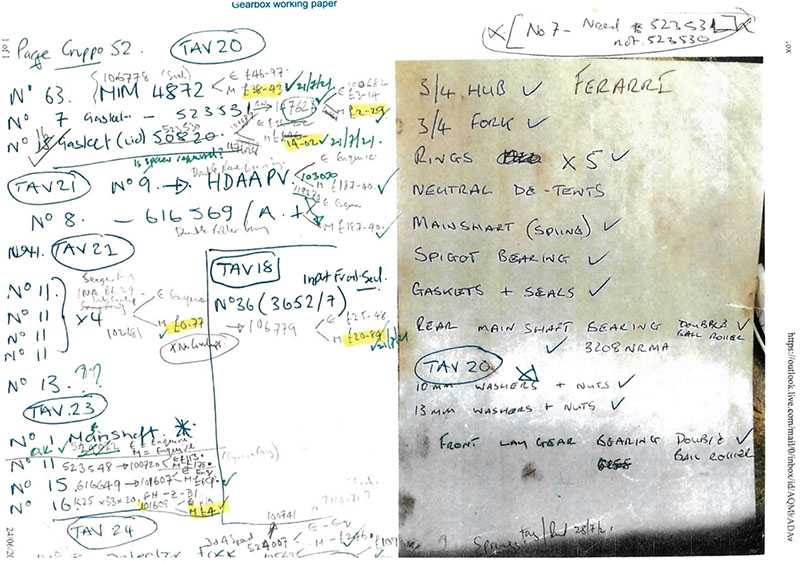 Once all the parts were sourced, the gearbox was rebuilt and is now stored waiting to be fitted into the car.