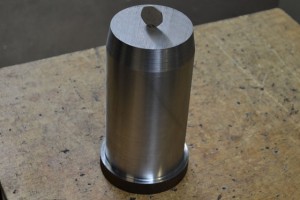 Here's another example of our in-house special fastener manufacturing capabilities, which shows that not all our fasteners are threaded.
These 106mm x 220mm drilled pins were produced using a CNC machine in our onsite machine shop.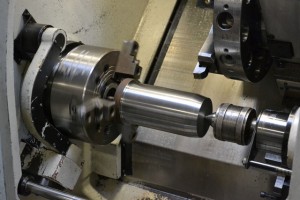 The above picture shows the pin inside our CNC machine during the manufacturing process.  A hole is then drilled into the pin to accommodate an R Clip.  These fasteners were produced for a customer in the Excavation industry.
Alongside our huge range of standard, off the shelf fasteners and fixings, we have extensive fastener manufacturing capabilities and many years of experience in providing high quality fastener solutions.  Contact Gary, Stuart or Suzanne on 01942 520260 and we will be happy to discuss any requirements you may have.