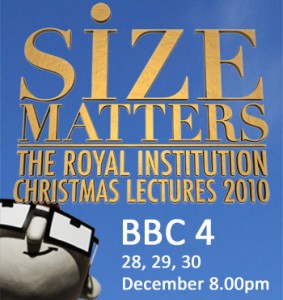 On the Royal Institution Chistmas Lectures 2010 show entitled Size Matters (which was aired on the 28th, 29th & 30th December 2010 on BBC4), Dr Mark Miodownik investigated the world of the very big and very tall, and how the simple size of things influences the very shape of the universe in which we live.
Fascinating indeed!  Guess who supplied the very big bolts (you can just make them out in in the background of this picture)?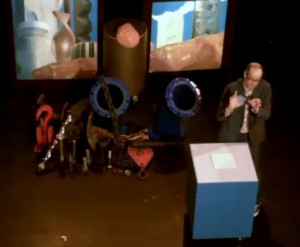 A DVD of the lectures will be available from the RI in March 2011, but you can pre-order the DVD now.
Try us for size –  as well as very big bolts and fasteners, we can also provide the very small ones!