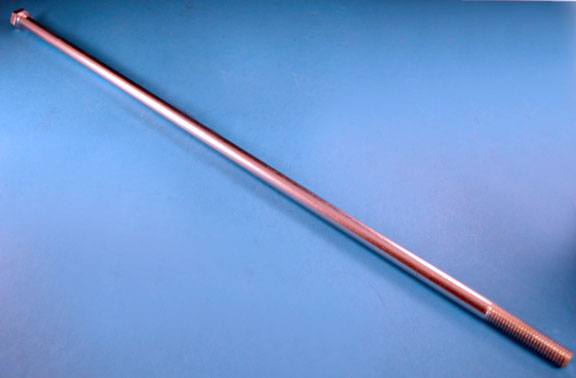 These long, M12 x 500 hexagon bolts were manufactured in our onsite workshop and are a good example of our non-standard manufacturing capabilities.
Alongside our huge range of standard nuts, bolts and screws, we hold large stocks of semi-finished bolt blanks which enable us to rapidly manufacture to your exact dimensional requirements.  We can also modify existing fasteners and are also able to manufacture fasteners from scratch as we have forging and CNC machining capabilities.
So whether you need standard fasteners, to modify existing fasteners or scratch manufacture, we have the solution to fit your requirements.
For more information, contact our experienced technical sales staff and we'll be happy to discuss your requirements.