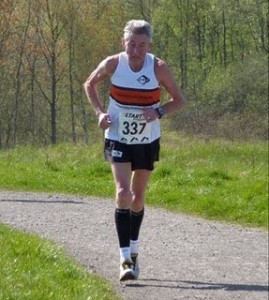 The 'Gin Pit 5' is a local trail race sponsored by Thomas Smith Fasteners.
The race attracted over 190 runners from all over the UK including the legendary Dr Ron Hill MBE.
The 'Gin Pit 5' is hosted by local athletics club Astley & Tyldesley Road Runners and was won by Tony Battersby from Leigh Harriers.
The ladies race was won by Laura Riches also of Leigh Harriers.