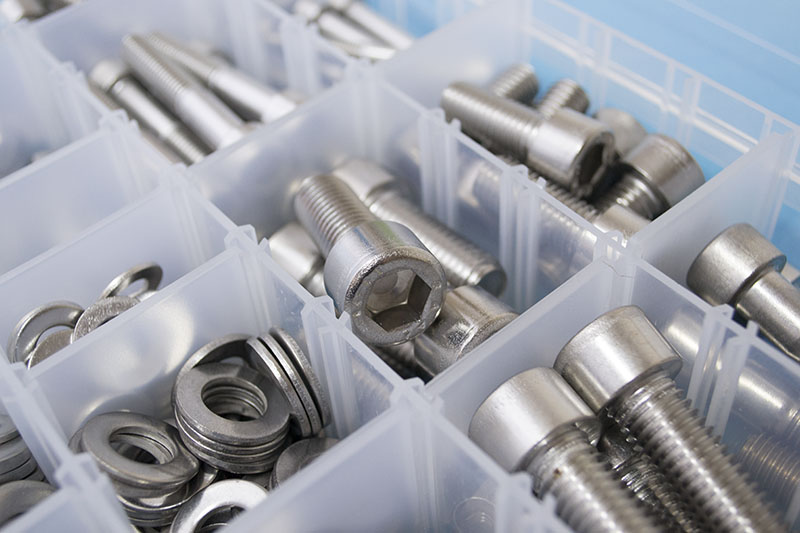 socket_screws
Metric & Imperial Standard & Special Fasteners.
Large Stocks and On-Site Manufacture
Metric, BSW, BSF, BA, UNC, UNF
stainless-kits
Metric, BSW, BSF, UNC, UNF threadforms
Now available from only £8.99
Since 1987, Thomas Smith Fasteners has led the UK in industrial fasteners, fixings, nuts and bolts and allied engineering products.
Standard and special bolts and nuts in both Metric and Imperial (BSW, BSF, BA, UNC & UNF) threadforms.
STANDARD
Our large product range offers a one stop shop for nuts, bolts, washers, screws and many more related fasteners, in Metric and Imperial (BA, BSF, BSW, UNC, UNF) threadforms and in most materials and grades.
SPECIAL
Our state of the art factory in Greater Manchester contains onsite manufacturing facilities, enabling us to produce special fasteners in Metric, UNC & UNF as well as the older British threadforms BA, BSF & BSW.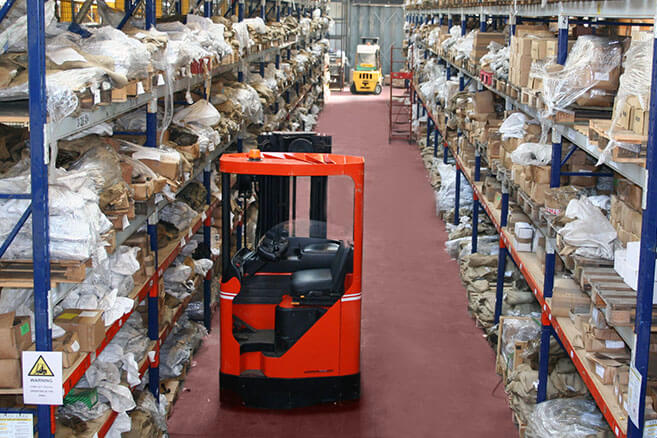 Large Stocks of Metric & Imperial Bolts and Nuts
More than 200 tonnes of finished Metric, BA, BSF, BSW (Whitworth), UNF & UNC nuts and bolts are held in stock, as well as semi-finished blanks that can be converted quickly to make special sizes.
Onsite Special Fastener Manufacturing
Our capabilities range from traditional methods through to cutting edge high technology, including induction heated hot forging, cold forming, precision CNC machining and thread rolling. Fasteners can be supplied in low, medium or high volumes to fulfil the customer's requirements.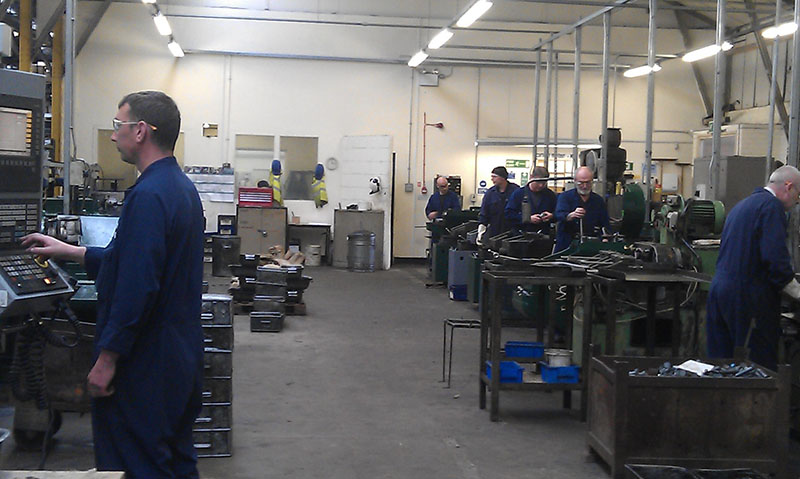 Online Shop
Please note that the online shop is only a small subsection of our standard range - it would be impractical to list all of our items.
For volume enquiries, if the item you require isn't listed or involves special manufacture, then contact us and our experienced sales staff will be happy to assist.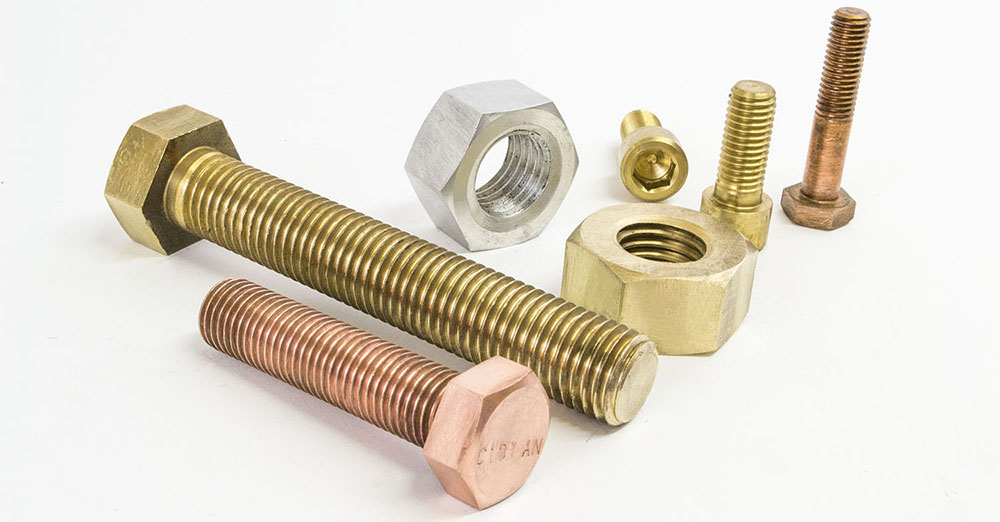 Materials & Mechanical Properties
We supply fasteners in a wide range of materials and grades. Materials include:
Carbon Steel - Grades 4.6 - 14.9; R, S, T, V; SAE8
Stainless Steel - A2, A4, B8/M
Super Duplex - UNS S31254, S32750, S32760
Exotic Alloys - Hastelloy, Monel, Inconel, Nitronic, Titanium, 660
Non-Ferrous - Hiduron, Cupro Nickel, Aluminium, Phosphor Bronze, Copper
Surface
Finishes
Surface finishes are used to provide anti-corrosion resistance, a decorative finish or improve torqueing properties.
All surface finishes can be supplied, including Zinc, Galvanised, Sherardized, Electroless Nickel, Dacromet, Geomet & PTFE. We can advise you on the best surface treatment to suit your application.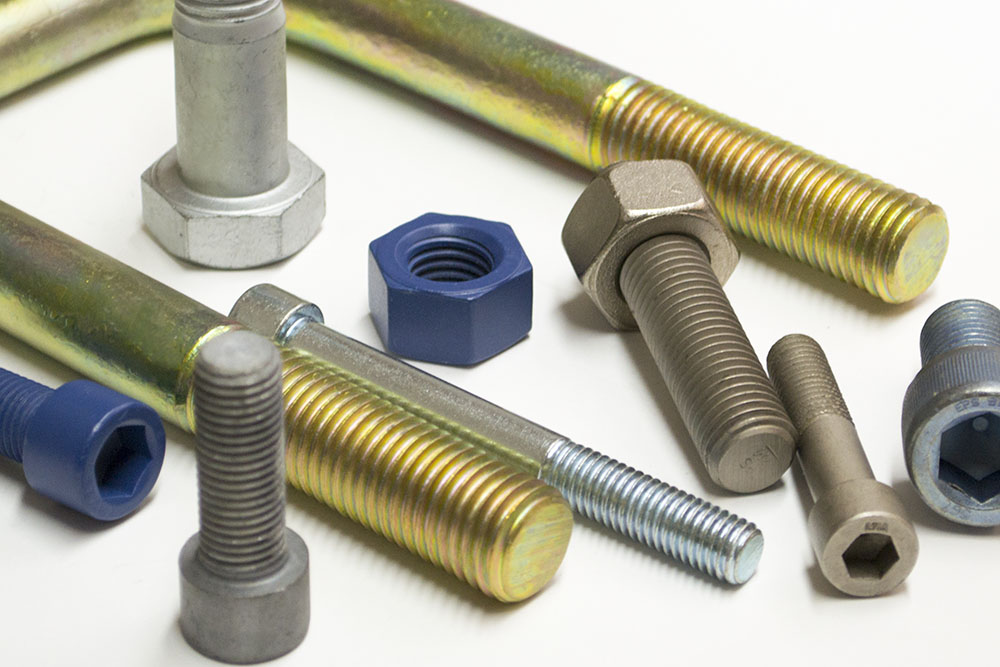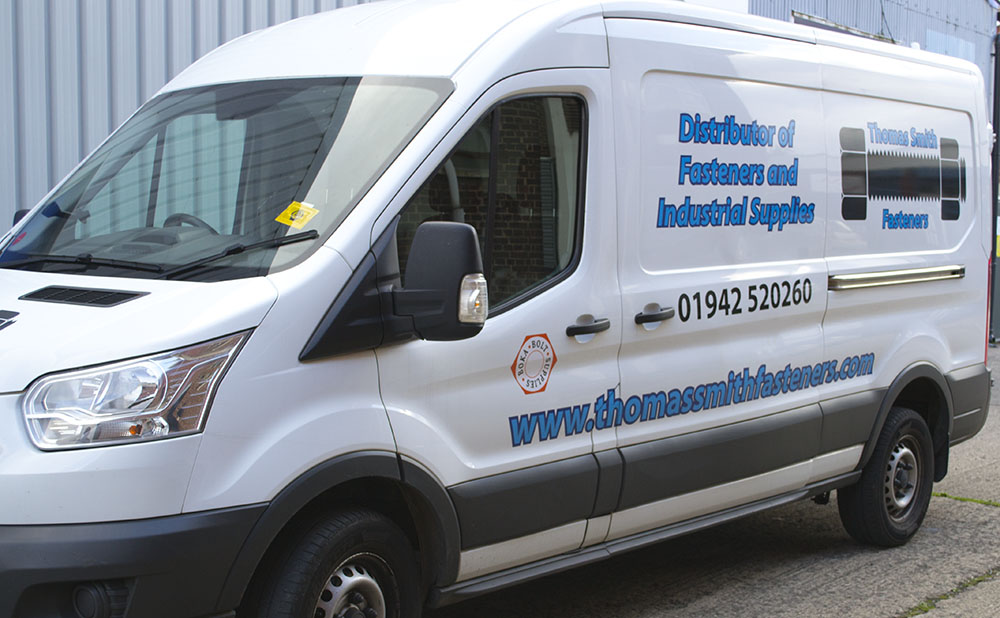 Logistics -
Total Supply Solutions
Thomas Smith Fasteners offers free local deliveries via our own vehicles, and express delivery throughout the rest of the UK and Worldwide.
For collection, trade counters in Wigan and Glasgow are open Monday to Friday 8:30am to 5pm.
Component Kitting, Kan Ban, JIT and Line Side Feed systems are available, tailored by our experienced technical team to meet the exact requirements of our customers.
This range of options means that we can provide our trade and industrial customers with unparalleled service, expertise and value.