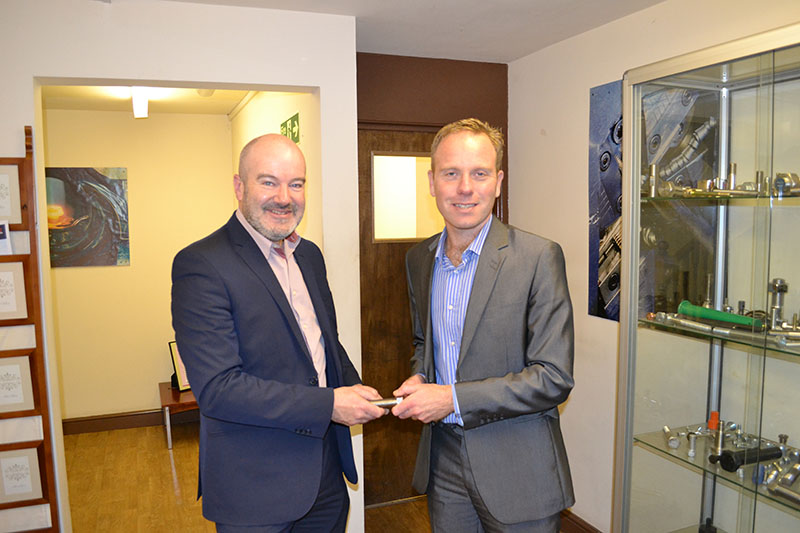 Thomas Smith Fasteners were recently approached by Chris Fletcher, the Marketing and Policy Director of the Manchester Chamber of Commerce about providing samples of manufactured special fasteners, for one of his displays promoting UK manufacturers to foreign visitors.
We were delighted to help Chris and supplied him with some A4-100 bolts and nuts which were manufacted in our works at Wigan.
Chris came to collect the samples and enjoyed a factory tour. He commented "Your company is exactly the type of business we are looking out for and I hope we can feature more stories in the future".