Much work has taken place on the engine at Headshop UK (https://www.head-shop-uk.co.uk/car-engine-reconditioning-services) 
The main assembly has continued smoothly.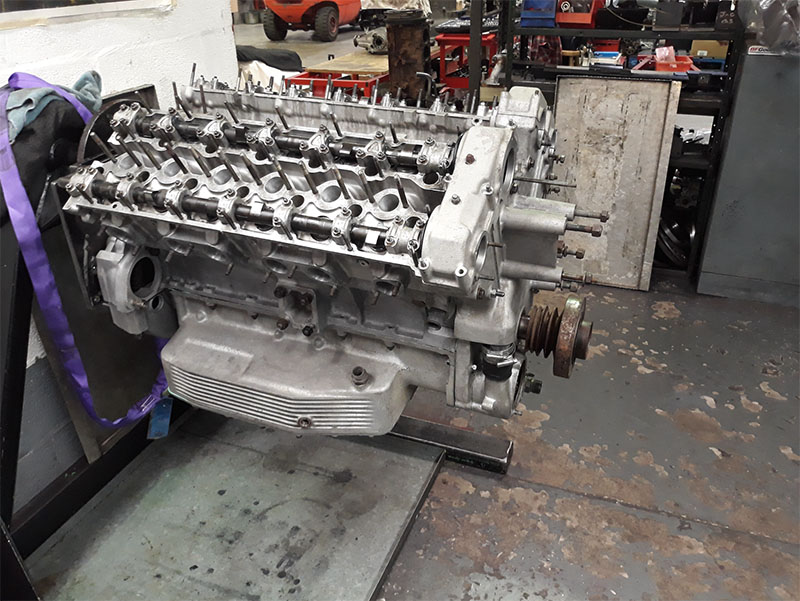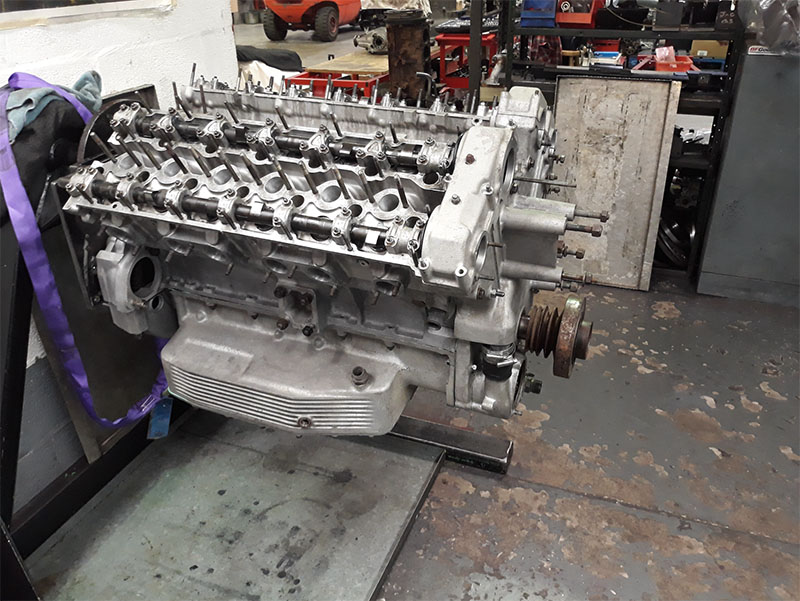 All fasteners required were provided by https://www.thomassmithfasteners.com/
with the specials and non-standards made within the group at our onsite workshop who re-engineered the studs and bolts to the specification required. 
The flywheel bolts produced by our factory are visible in the picture below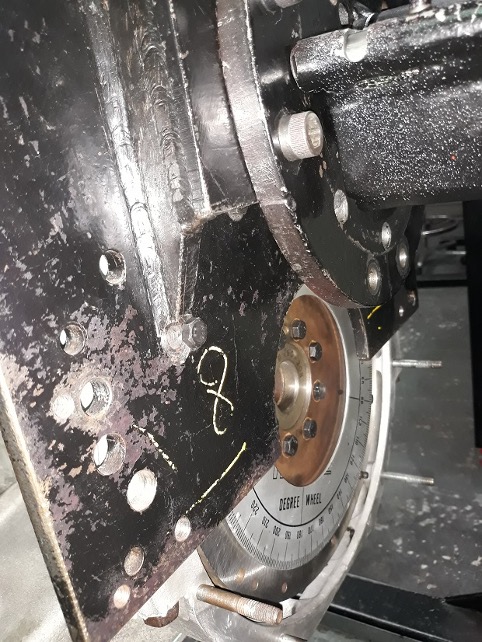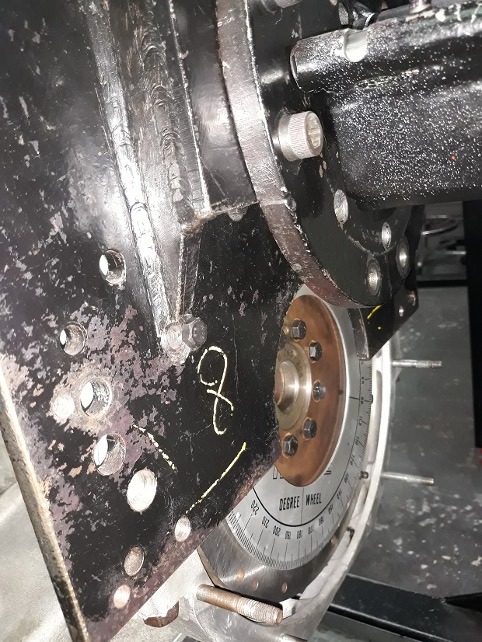 The fly wheel bolts seen above were all manufactured in our factory.
The image below shows John, the boss, at Headshop UK working on the oil/water pump which is in a combined casting on this F 101 AC 001 Ferrari engine.
It was the failure of this pump which prompted the re-build when the oil and water was found to be mixed in the sump. Restoration experts claimed that it could be a cracked block or at the best a failed head gasket. John has proved his worth by finding the problem and arranging a cost-effective solution to fix this pump. The repair required a good clean, along with new bearings as the originals had disintegrated, and a replacement gasket and seal set.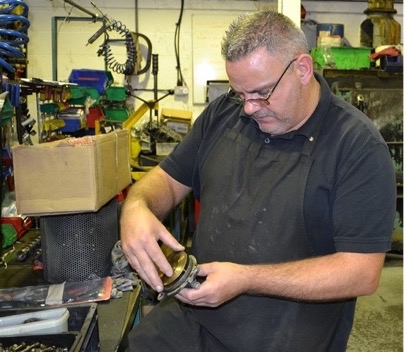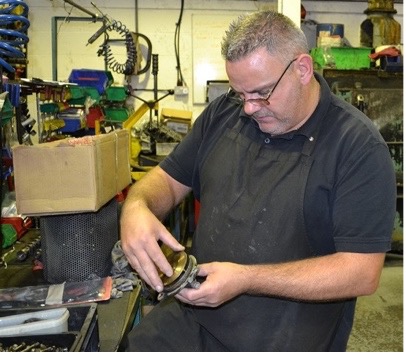 The engine rebuild continued without too many issues apart from a challenge posed by the distributor. Ferrari engine specialists wanted a lot of money and local distributor experts were not prepared to face the challenges that a V12 distributor might throw at them.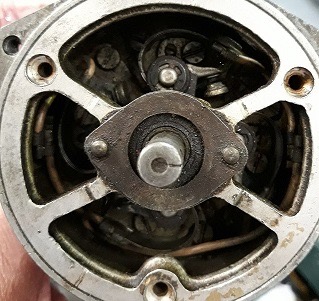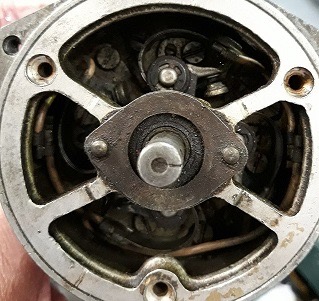 John and his team were not fazed, and proceeded to ultrasonic clean and replace parts with the standard dizzy kit and a new rotor arm and cap. The distributor was calibrated in house with their Sun machine.
Soon after the engine rebuild was complete and it is time for testing the engine on Headshop UK's dyno:
The engine is now in storage waiting for the rest of the car.