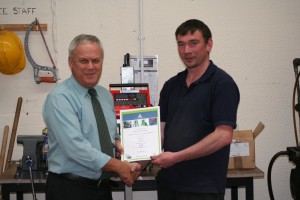 Business Development Manager Stuart Briscoe presents Warehouse Assistant Michael Wilcock with his certificate for passing a training course to use our new EC9 etching / marking machine.
This machine allows us to mark our products with unique customer markings such as material grades and trace codes.
If you are interested in this type of markings for your products please contact our sales team.