Thomas Smith Fasteners are excited to announce that we are now an authorised distributor of the Thread Detective.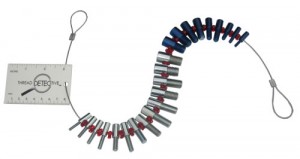 The Thread Detective enables the user to quickly and precisely identify threadforms, making it an ideal special occasion gift for the man who has everything!
It is now available to buy in our online shop, priced at £30 + VAT.